Ceiling Insulation
Published 15th January 2018 by Henry
With the Luton box insulation finished, I continued working along the ceiling, cutting 50mm polystyrene rectangles to slot in between the batten wood I fixed in place previously.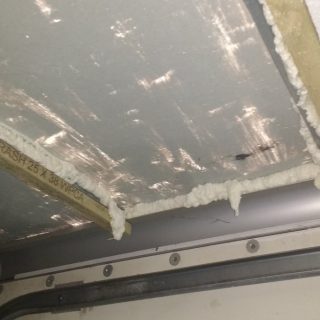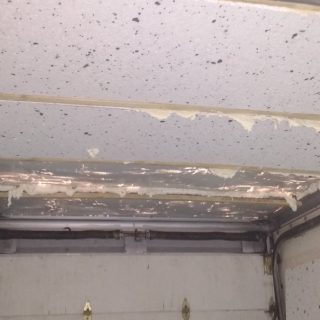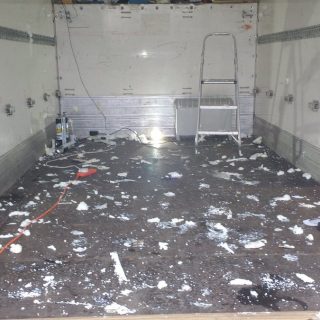 Expanding foam around edges to hold panel in place
Panels fitted in between batten
Ceiling insulation complete
Expanding foam is messy stuff!
I used expanding foam to fill the gaps and provide support for the panels, and a cloth tape to secure it while the foam dries.