Vinyl floor and cladding
Published 1st February 2018 by Henry
It took all of 5 minutes to lay down the 3m x 2m wood effect vinyl sheet. That's the kind of simplicity I like.
We want a full double bed, and this is where a luton van comes into its own as the luton box is the perfect space for the bed, keeping it out of the main living area. A double bed is 137cm wide, so I built an overhang of about 80cm with a sheet of 12mm eucalyptus ply. A length of 50mm batten wood across the width of the van provides structural support, however this still isn't strong enough for 2 people. The plan is to put a shelving unit under the bed to provide more support.
Once this was down, I added the final lengths of batten wood to the walls ready for insulating. Before this goes in though, I threaded through some 2-core wires which will power the lights once the leisure battery is in.
After the wires went in, I started adding the 12mm cladding. I hope it's not too heavy as there's a lot to go in. It's quite light in colour so maybe a wood stain at some point…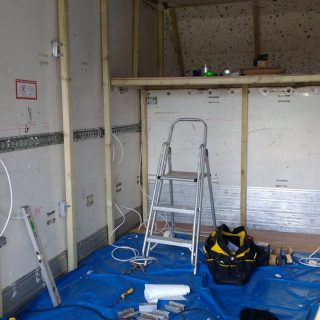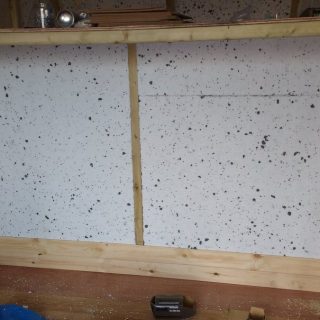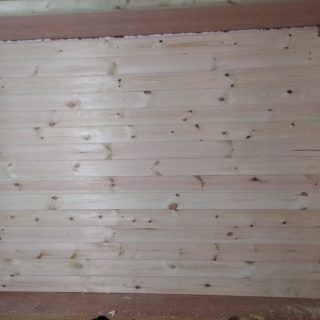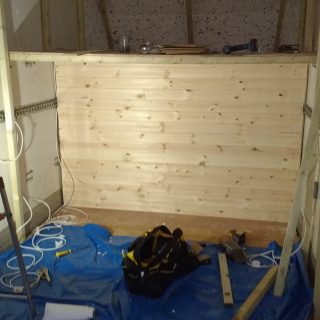 Insulation in place under bed
Cladding extreme close up
Some of the insulation panels needed gaps cutting for the batten mounting brackets, so these were filled with expanding foam. Once dry, the excess foam was trimmed down using this really useful hand saw.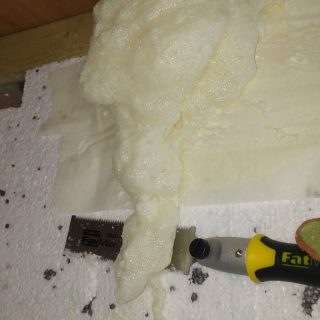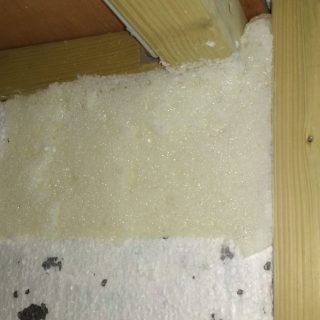 Having completed the cladding under the bed, I continued around the walls. Holes were cut for the wires.