Racking Furniture
I'm no carpenter, so rather than putting together some wobbly wooden structures, I took the easy option and used some lightweight racking.
Published 22nd February 2018 by Henry
Racking is great for a van conversion as it's lightweight and very strong. It's also simple to build, requiring nothing but a mallet to assemble. I'm using some 30cm deep racking I had lying around for the shelving under the bed, and I've bought some 60cm deep racking for the kitchen units as these will need to accommodate a sink and domino hob.
The shelving under the bed needs to also provide support for the bed; another good reason to use racking. I cut the racking to the correct height but then had to disassemble and reassemble it in-situ as it is a tight fit. Now it's in, it works really well but obviously doesn't look great: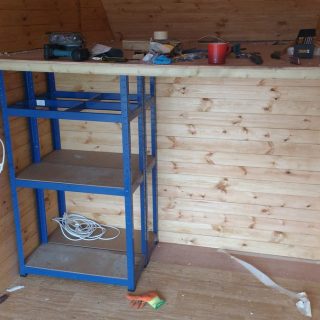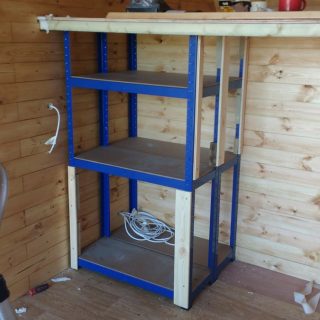 Racking under bed in place
Starting to add some cladding to the racking. If in doubt, clad it.
The bottom half of the racking is where the leisure battery and all the electrical gubbins will go, hence all the wires.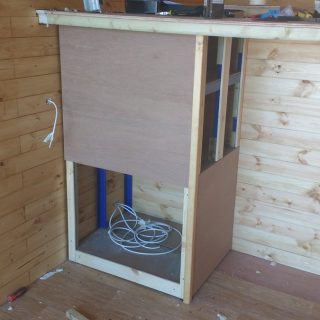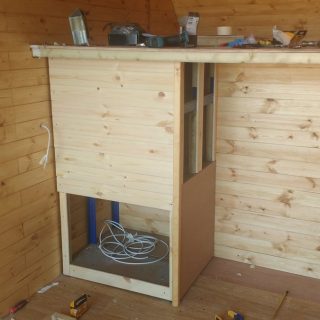 I added some plywood panels and cladding to make it look a bit nicer and to add a bit more stability. Finally I woodstained it to match the rest of the sauna.
The kitchen units went up in much the same way, although I will pretty these up after the back wall is in place, as I'm not completely sure what the final layout will be at this point.